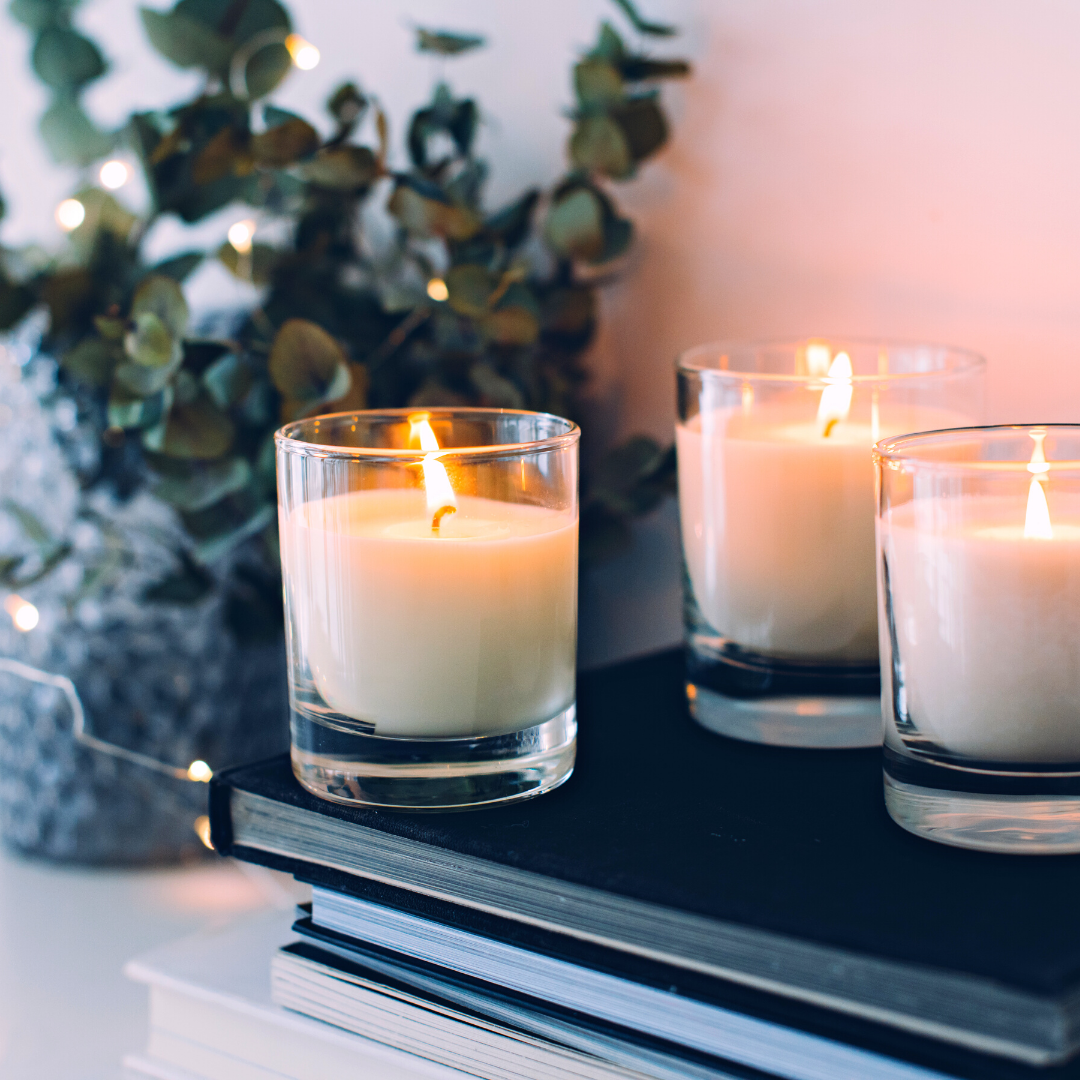 If you're someone who enjoys the cooler seasons of fall and winter, then you probably enjoy creating a cozy feel to your apartment. The fall season is where the summer clothes go away and the sweaters, fuzzy socks, and throw blankets come out. Creating a cozy apartment can help you unwind at the end of the day.
Light Candles
If you're someone who loves fall scents or candles in general, light some when you get home. It'll freshen the smell of your apartment and create nice relaxing mood lighting to the room. If you are worried about lighting candles, purchase battery operated ones. There are so many different options of battery operated candles to choose from that you're bound to find something you like. 
Cozy Up Your Apartment With Blankets & Throw Pillows
Adding blankets on a chair or a couch can add to the coziness of your home. Simply sitting down and grabbing a blanket will add warmth to your apartment and yourself. Throw pillows are a great way to make your apartment feel warm and cozy as well, and they add a little extra to the decor. There are many shapes, sizes and materials to choose from, so make sure you get something that will fit your style and comfort level. Anything that is sherpa, plush or cotton is always good material. 
Slippers
By the front door, leave a pair of your favorite slippers. When you come home after a long day of work or just running errands, take off your shoes and slide into comfortable slippers. Especially if you are on your feet all day, it's nice to come home to more comfortable shoes that also won't drag in anything from outside.
Cozy Up Your Apartment With Lighting
Aside from candles, regular or battery operated, there are ways to make the lighting more comfortable. If you usually have powerful white light bulbs for your lamps or overhead lighting, change them to warm white for the cooler months. This will add a nice glow to the room without it being overpowering. Especially since it gets dark much earlier, you may not want powerful bright lights, but warm soft glow LEDs. 
Rugs or Carpeting
If you walk around your apartment and notice that some of your floors are cooler with no carpeting, why not add a rug? By placing a rug between cold floors and your feet you can add to the coziness of your apartment. Place a runner in front of your kitchen sink or place a rug in the middle of your kitchen. Adding additional carpeting throughout your apartment where you see fit can add style, warmth and coziness. 
Setting up your apartment to match the seasons around you will add an extra level of coziness, especially during fall and winter. It will create a relaxing ambiance to your apartment and allow you to unwind at the end of the day. Make your home a place of serenity today!
Do you want to learn more about apartment living? Check out the rest of our blog!