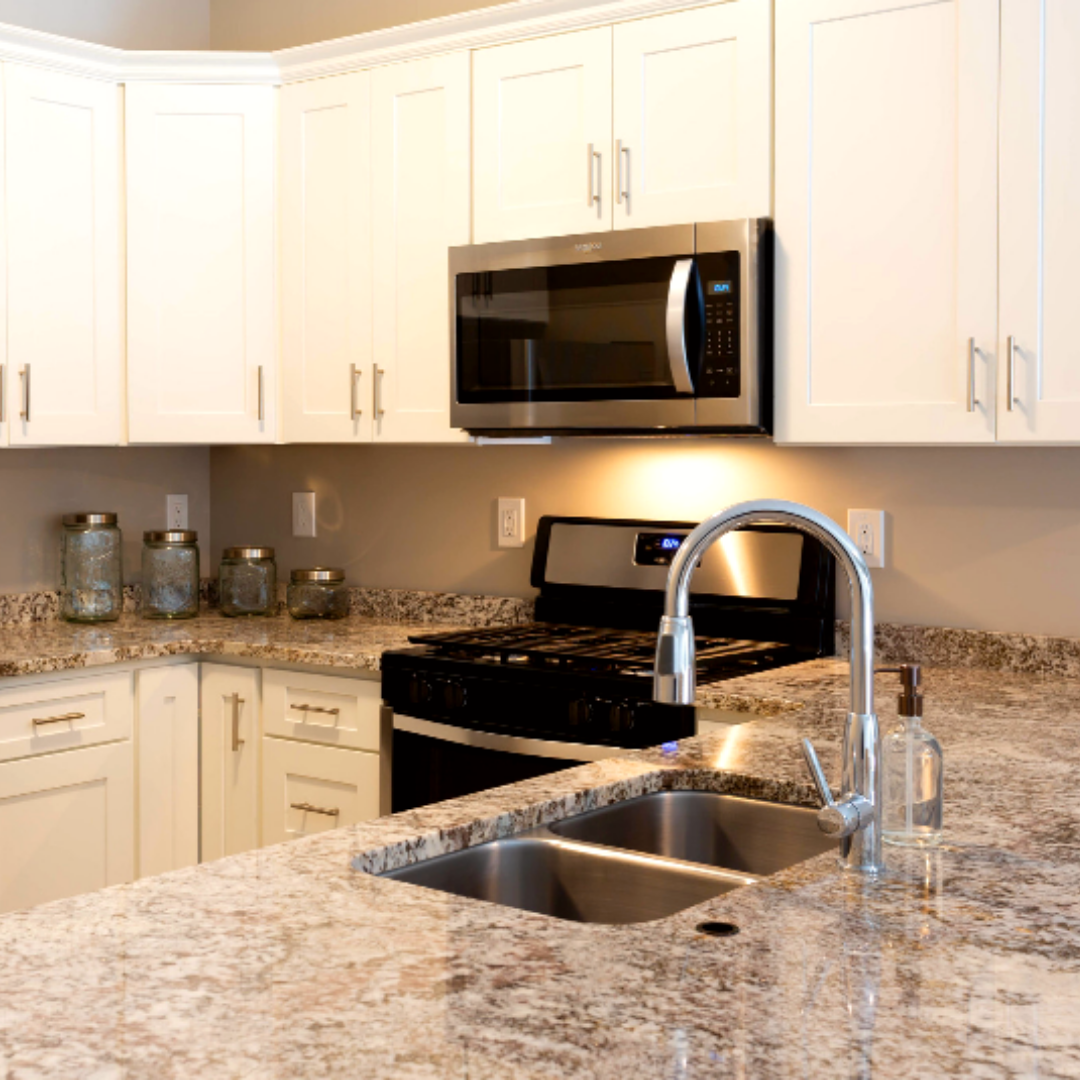 Do you feel like your kitchen counter always looks a bit messy? Is there always something that needs to be wiped down or put away? Maybe it's time to reorganize the flow. Read below for some tips on how to organize your kitchen counter.
Hanging basket
Hanging baskets are great tools that can help keep your kitchen organized. Having a hanging basket opens up more space on the counter. Depending on the type you purchase, it can be used to hold more than just food. It can hold spices, kitchen utensils, remotes if there's a television, and more.
Microwave
Nowadays, microwaves are built in right above the oven. However, a lot of people still have physical microwaves that need space on the counter. It may be hard to find a place to put it completely away, so try to find a clear space to keep things looking organized. Try placing it where other appliances are so there is a cohesive flow to your kitchen. If anything, just make sure it's not in your way and in a convenient location for you.
Hanging Organizer
If you have a pantry in your kitchen, use a hanging organizer. This is a great way to store items that you don't want out in the open but take up too much room on the counter. Hang an organizer in your pantry and place smaller items such as cans, jars, etc. Using this will create space for larger items and appliances such as a crockpot, air fryer, etc.
Hanging Utensils
If there is wall space in your kitchen, either on an empty wall or above the stove, hang utensils. It's easy access and more convenient when you're cooking, and clears up counter space. If there are still utensils you use that won't fit above the stove, place them in a nice jar in the corner of the kitchen or near the stove. This way, it is still easy to access and keeps the counter space clear.
Kitchen Island
If there's room in your kitchen for an island, go out and get one. You can buy one that has open storage so there is more space for other items you can't fit anywhere else. This will keep the must-haves in one place instead of scrambled throughout the kitchen.
These are only a few tips on how to organize your kitchen counter. There are endless possibilities, but you need to find what works best for you and your apartment.
Want to learn more about apartment living? Check out the rest of our blog!