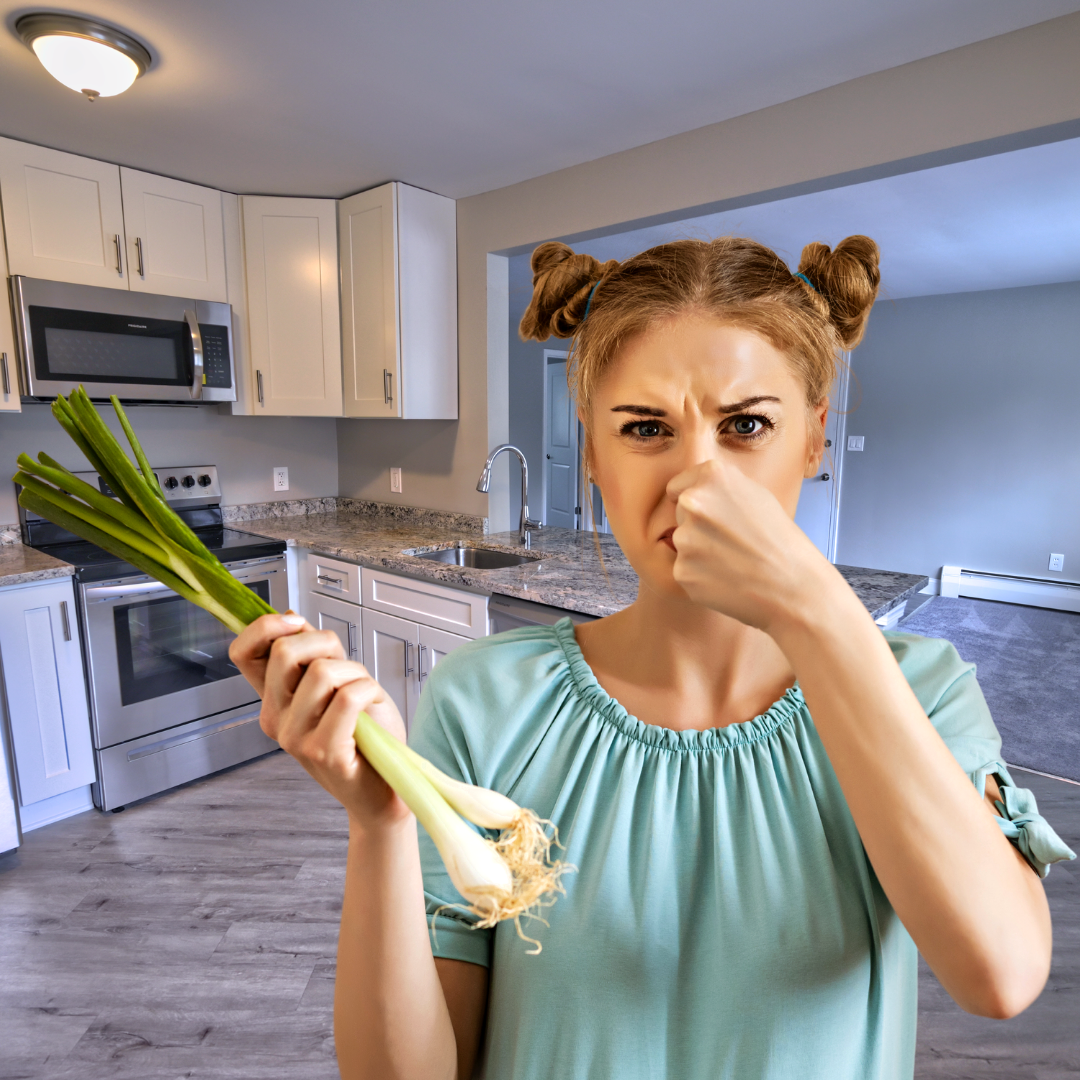 Cooking can be an enjoyable activity, but do you want to know what isn't fun about cooking? The lingering smell throughout the cooking process. Some foods don't smell up the house and make it smell better. However, others such as onions, garlic or bacon can leave a leftover smell drifting throughout the apartment. Don't worry! Below are a few tips to get rid of cooking smells so your house or apartment doesn't smell.  
To Get Rid Of Cooking Smells…
When you begin cooking, close the bedroom and closet doors. This will help prevent the spread of cooking smells throughout the house. Since fabric usually absorbs grease and other odors, keeping the doors closed will help because your clothing won't smell and the blankets and sheets won't absorb the cooking smells.
Ventilation
If you know you are going to be cooking something that may have a lingering smell, figure out a way to ventilate. When cooking something with heavy smells, getting that air out is important. Opening doors, windows and turning on the exhaust fan above the oven, if there is one, is the best thing to do in order to ventilate out the bad cooking smells.
You've Finished Cooking
When you're finished cooking, clean up. There could be food splatters and oil left in a pan. The best thing to do is to clean up after you're done. 
When everything is all cleaned up, to battle the cooking smells once and for all, leave a bowl of baking soda or coffee grounds out on the counter overnight. This will finish the job by absorbing the cooking smells for a fresh start the next day.
Lastly, if there still seems to be a smell, fresh or natural smelling candles can help and will brighten up the aroma of your apartment. These are a few simple tips on how to get rid of cooking smells in your apartment. Give them a shot!
Want to learn more about apartment living? Check out the rest of our blog!