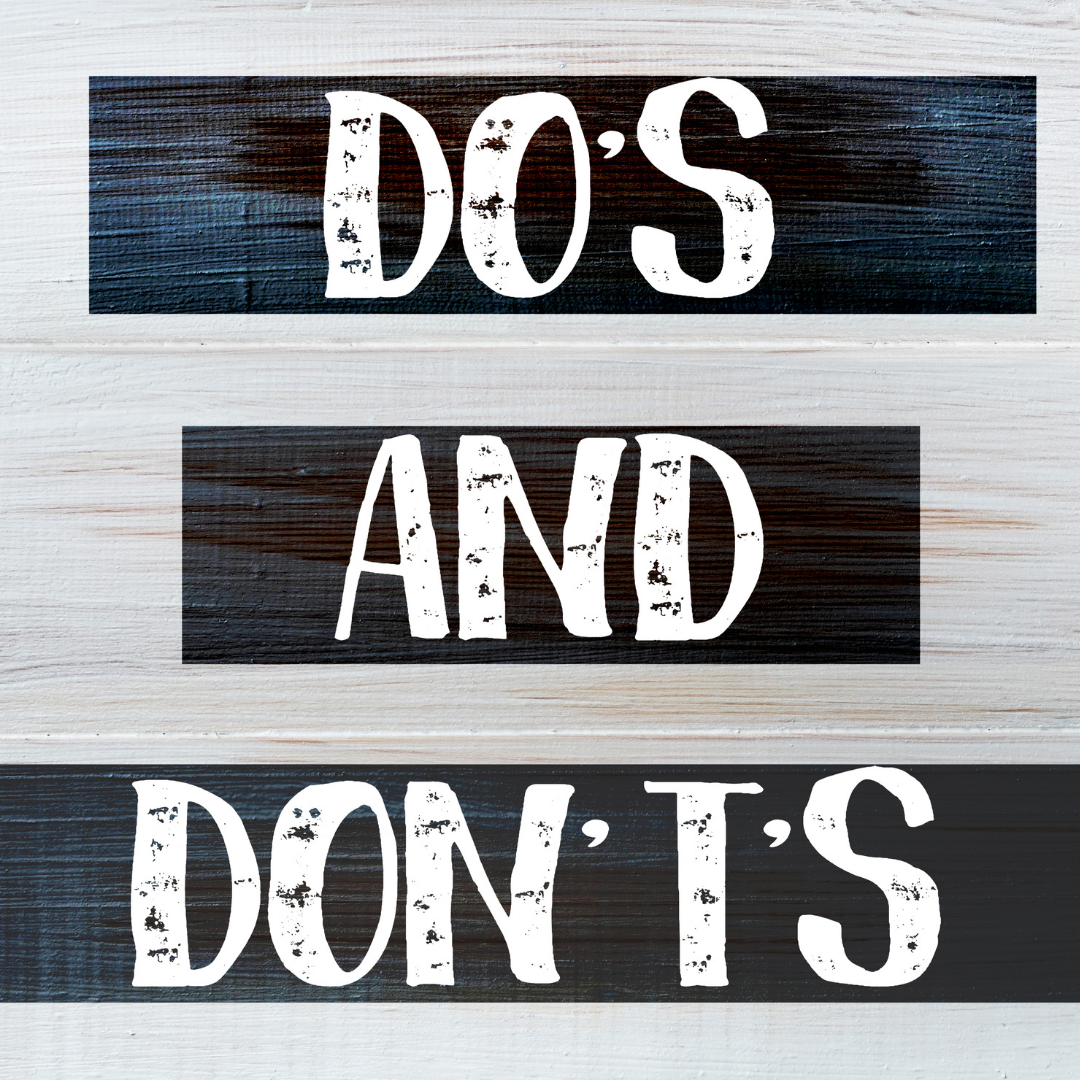 Most know apartment living has its perks. You don't have to be the one to deal with or pay for maintenance when the hot water goes out or the refrigerator stops working. On the flip side, toxic roommates, unexpected rent increases, and problems with things like hot water and appliances are things that apartment renters often find themselves facing. Here is a list of do's and don'ts for apartment living that all renters should be following.
Do Inspect the Unit Carefully Upon Move-In
When you first move into a new apartment, you'll have the opportunity to note any flaws. This includes problems like chipping paint or water damage as well as things like making sure all of the outlets work correctly and there's no mold in the shower. While you probably want to hurry up and start unpacking, it's important to inspect the apartment carefully. Be sure to snap pictures of anything you may find because your landlord is responsible for fixing these flaws. Now, they'll be taken care of before you're fully settled. Plus, if you don't note them now, you may find yourself on the hook for them when it's time to move out.
Don't Assume Everything is Included in the Rent
Many apartments do not include electricity, gas, water, parking, Wi-Fi or cable in the rent. As a result, you should consider how much those necessities will be used and add that cost to the rent to create a more accurate monthly payment.
Don't Be a Bad Neighbor
Be the person that you'd like to live next door to no matter where you're living. Being a good neighbor is about residing in your home in such a way that it doesn't interfere with anyone else. So keep your music at a reasonable level and be mindful of doing your part to keep common areas clean.
Do Consider a Roommate
If you are looking to save money, consider getting a roommate to share the costs with. Be sure to take your roommate search seriously. Watch out for red flags and ask questions to make sure you'll be compatible. It's usually a better idea to live with a friend or family member. This way you know the person and have a better idea of whether or not you'll get along as roommates.
Don't wait to Report Maintenance Issues
The longer you let issues with your water, electricity, heating/cooling and pests, the worse they will get. It's always better to report problems as soon as they arise so that your landlord can call in an expert to take care of them. For example, it could mean the difference between a small leak that can be repaired up with no damage and a huge leak that causes extensive damage to your floor and the ceiling below you.
Do Make it Your Own
Just because it's a rental doesn't mean it can't feel like home. Make the most of apartment living by putting your own personality into your unit. If your lease allows for things such as hanging pictures, then go for it. You can put a personal touch together in your home to make you and your guests feel comfortable. Display things that make you happy, like décor, pictures of friends and family, and decals and wall art. Modify your space in a way you can easily undo it when your lease is up.
Do you live in an apartment? What are some do's and don'ts that you have learned? Share them below!
Discover more about apartment living with more of our blogs!